Most popular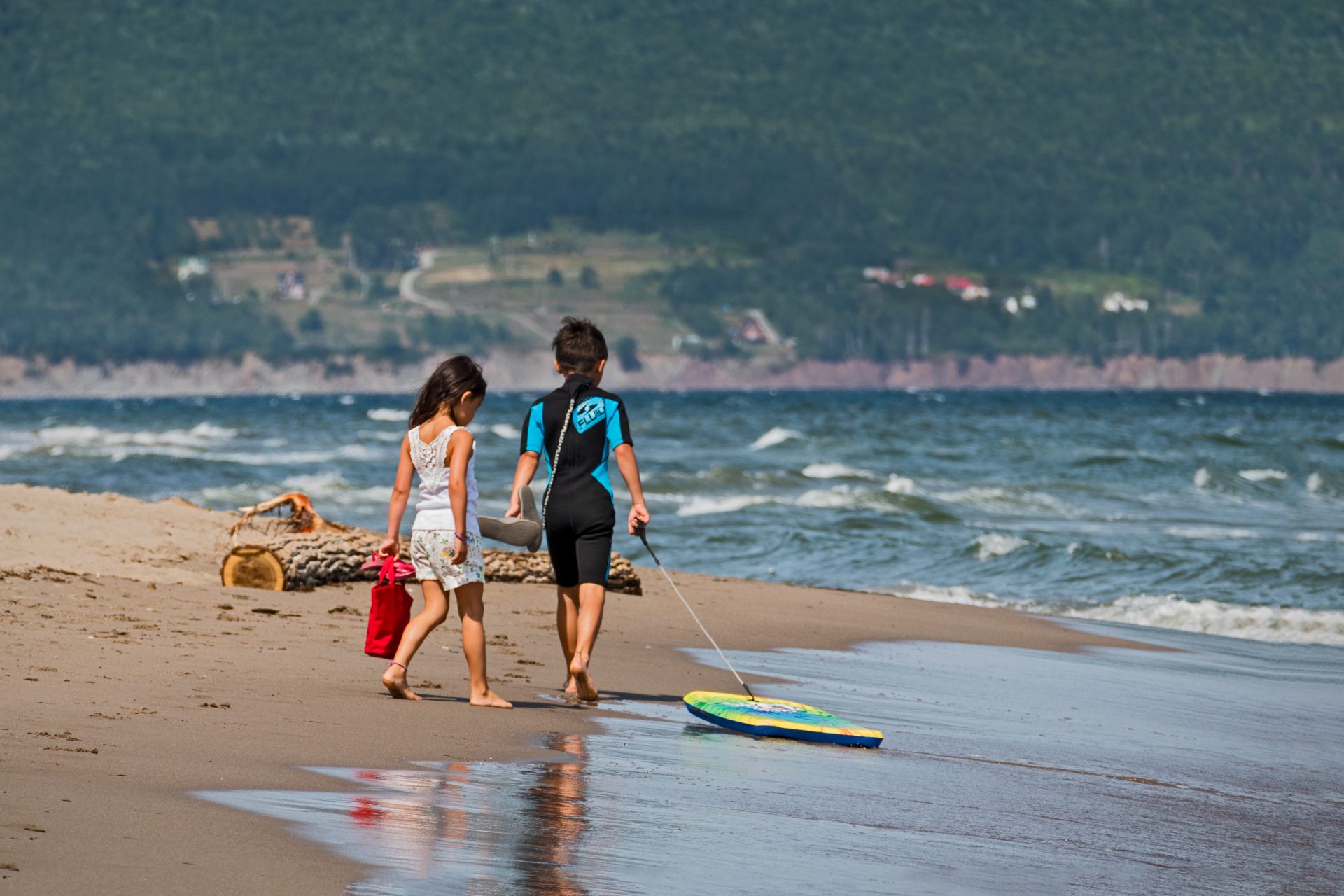 Gaspé Beaches
Regarded as of the most beautiful beaches in Quebec with its fine golden sand, Haldimand Beach offers a superb view of Forillon National Park. Its shallow waters, ideal for swimming will delight families! Just 8 km from downtown Gaspé, it is accessible via Rue de la Plage and offers free parking. Supervised from late June to late August, the beach has a fast-food service, picnic area, children's playground, toilets and showers. Every end of July, the beach hosts the Château de sable Haldimand-Gaspé (Haldimand-Gaspé Sand Castle Competition).

Douglastown Beach is an extension of Haldimand Beach, and is linked by a railway bridge. Located in the village of Douglastown, at the mouth of the Saint John River, it offers a wilder scenery. Accessible via Matte Avenue, it has no services and is not supervised.
Nestled near the southern entrance of Forillon National Park, Cap-aux-Os Beach  is a fine-sand beach offering a magnificent view of the south side of La Côte-de-Gaspé. A vast range of activities such as swimming, scuba diving and water sports will delight visitors. The beach is accessible via boulevard Grande-Grève, in the village of Cap-aux-Os. Free parking, fast food services, boat rentals, picnic areas and washrooms are also available for visitors.
Boom Defence beach, consisting of a sand spit, is also ideal for swimming and taking long walks. It should be noted, however, that it is recommended by Fédération québécoise de naturisme (Naturist Federation of Quebec). Located 5 km from downtown Gaspé, you have to traverse Sandy Beach's rugged terrain to get there. The beach does not have services and is not supervised.