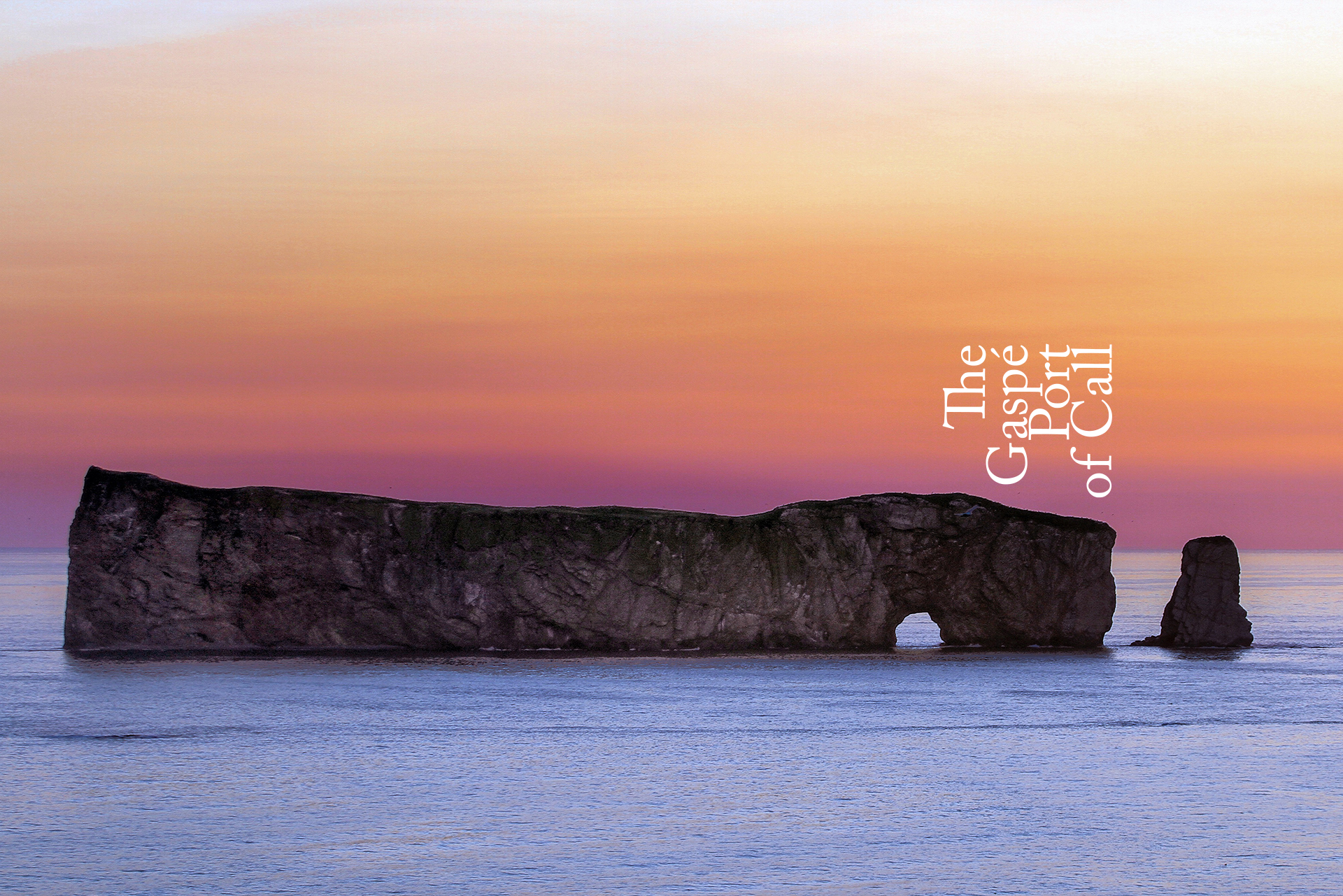 Welcome to The Gaspé Port of Call
Embraced by the rich waters of the Gulf of St. Lawrence, the Gaspé port of call will
captivate you with its jagged cliffs, endless coastline and breathtaking mountains.
Featured on National Geographic's list of «must-see» places in the world, the region is home to picturesque coastal villages, charming maritime architecture, awe-inspiring national parks, world-famous hospitality and diverse wildlife, including moose, caribou, whales, seals and more. Explore nature at its best at Forillon National Park, be amazed at the thousands of northern gannets that flock to Bonaventure Island, and take in the wonder that is Percé Rock, one of the largest natural arches in the world. Experience the trip of a lifetime on the one and only Gaspé Peninsula.
Main Excursions
Visit the world's most accessible Northern Gannet colony
Enjoy a boat ride to the Gaspésie's most famous tourist attraction : Percé Rock
Percé's UNESCO Geopark : 500 million years of earth history to explore
Forillon National Park : For a myriad of adventures:

Whale watching
Hiking to extraordinary places with astounding views
Canada's tallest lighthouse and Carricks shipwreck monument
Discover the culture and traditions of the first peoples to inhabit the eastern shores of Canada : The Mi'gmaq

Downtown Gaspé : With a great view of your ship, walk along the 1,2 km Promenade Jacques-Cartier, bookended by the Gaspé Museum and The Birthplace of Canada Heritage Site
Gaspé offers 2 port options :
Anchor
Come ashore to an awesome view of the bay and downtown Gaspé. Just a short walk from the docks is the cruise terminal where the tours buses and tourist information can be found. With a map in hand, guests can enjoy  walks around town to visit landmarks that tell the story of the Mi'gmaq First Nations as well as the Irish, French and English activities in the region beginning with  the arrival of Jacques Cartier  in 1534.
Anchorage point : draught of 15 m (49 ft)

Floating docks : 82 m (269 ft)
1 mile from anchorage point to shore
Cruise terminal
Tourist information
Proximity to downtown Gaspé
Berth (Gaspé wharf)
Length : 185 m

Depth : 10,5 m minimum
Tidal movement : 1,9 m
Marine references : Charts # 4416 & # 4485 (Canadian Hydrographic Service)
Latitude : 48 50' N / Longitude : 64 29' W
Port services :
Pilots available but not compulsory

Fuel by truck
Fresh water by truck
Minor repairs available